Kevin Shoun came to me with a draft logo that his friend made (left). After I noticed the stock imagery from the Photoshop Library, I really pushed to use a more unique and sophisticated feel for his logo with an updated facade. After some editing, Kevin and I were able to get the final version of his logo together (right). 
He is very excited to be using his new logo for his new business cards and even made his announcement using the new logo. Over time, he may want to make some tweaks but he is pleased with the outcome of his new branding.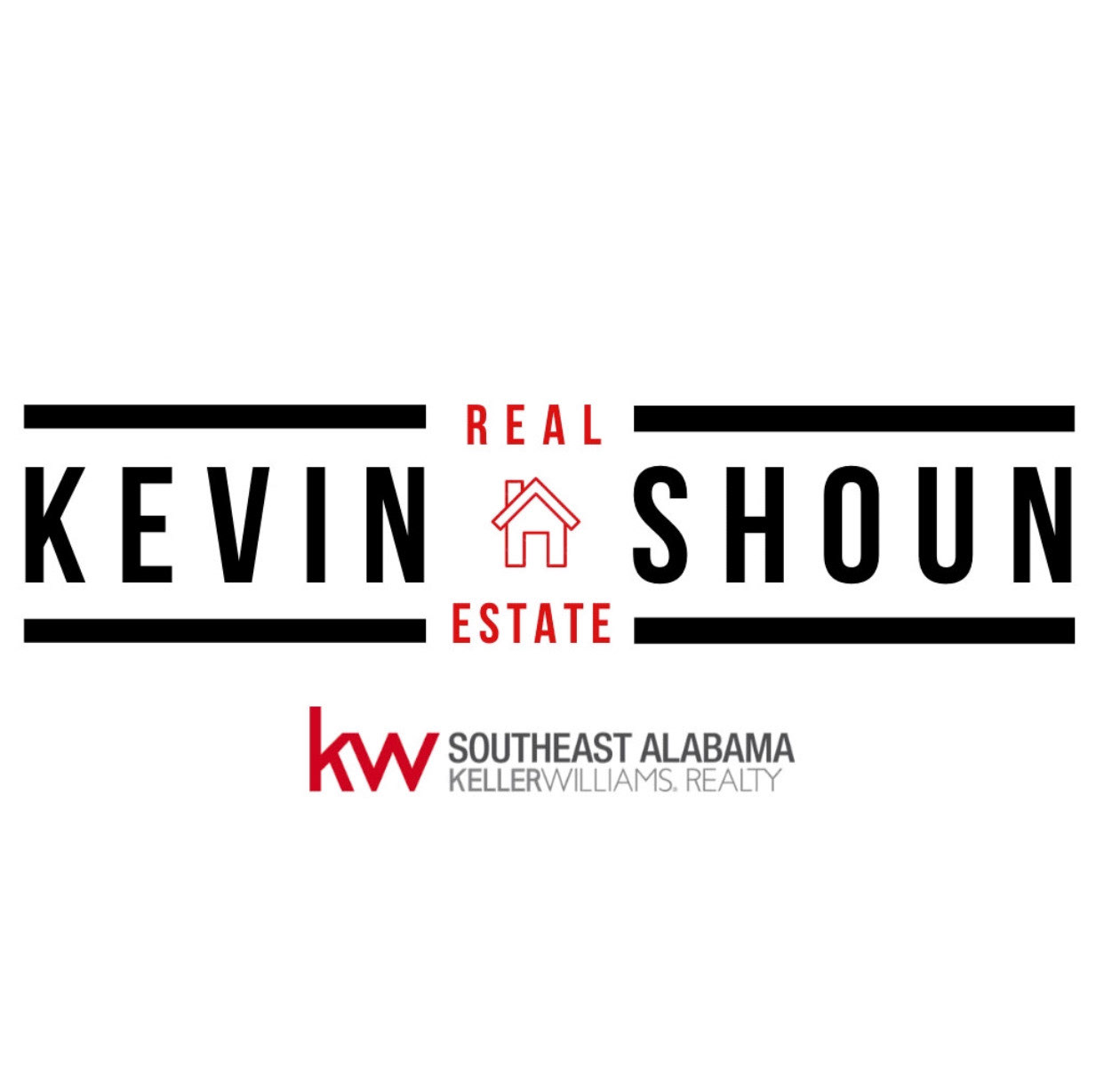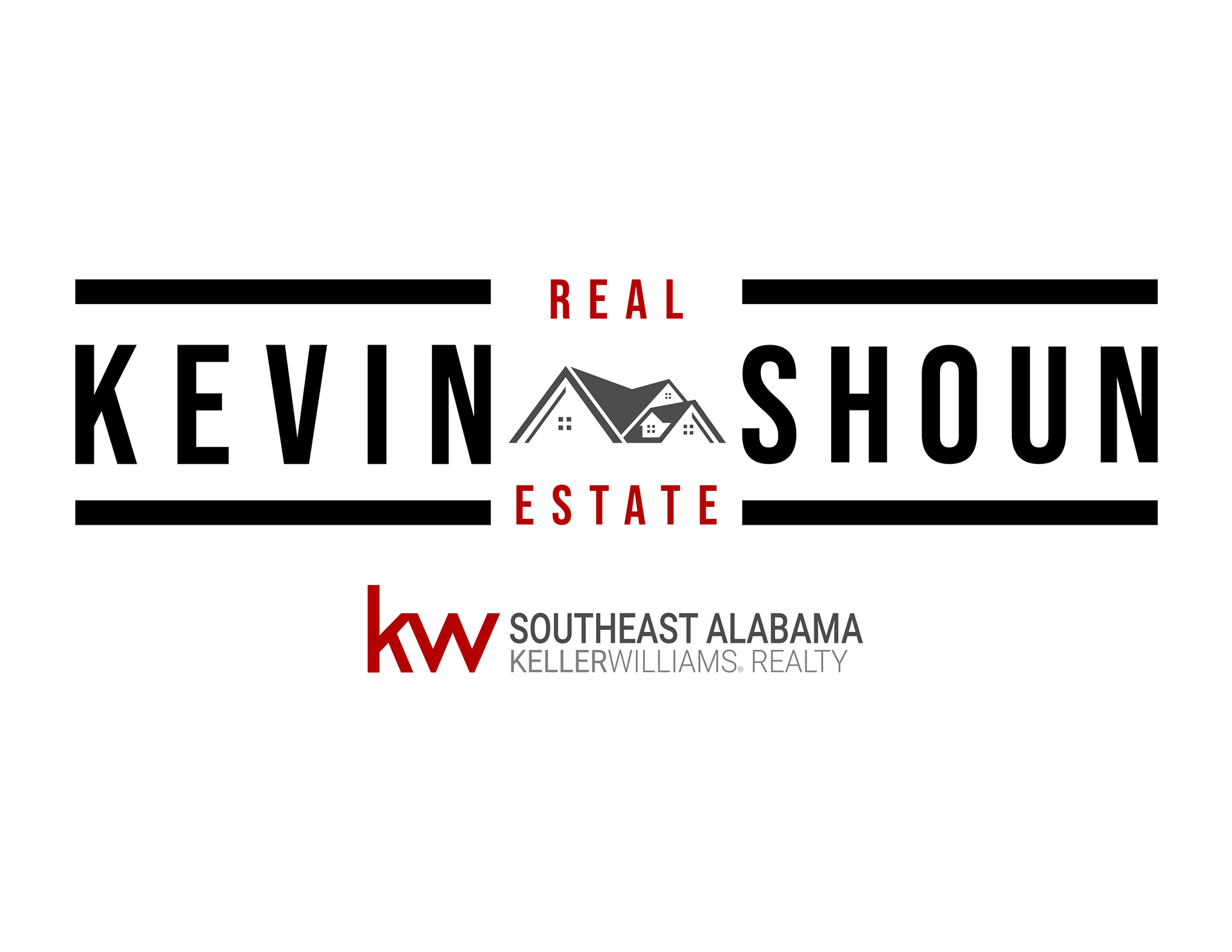 __________________________________________

Ely Cyrus returned for the creation of a simple 5"x 7" mailer using photos from his Facebook. To maintain his branding, I used a modified version of his logo. For the phrase "Responsibility to Tribe," I matched the font from his name within the logo to tie both ends of the mailer together. 
I made a custom pattern in Illustrator that matched the seems of Ely's jacket and used it as a border for his imagery.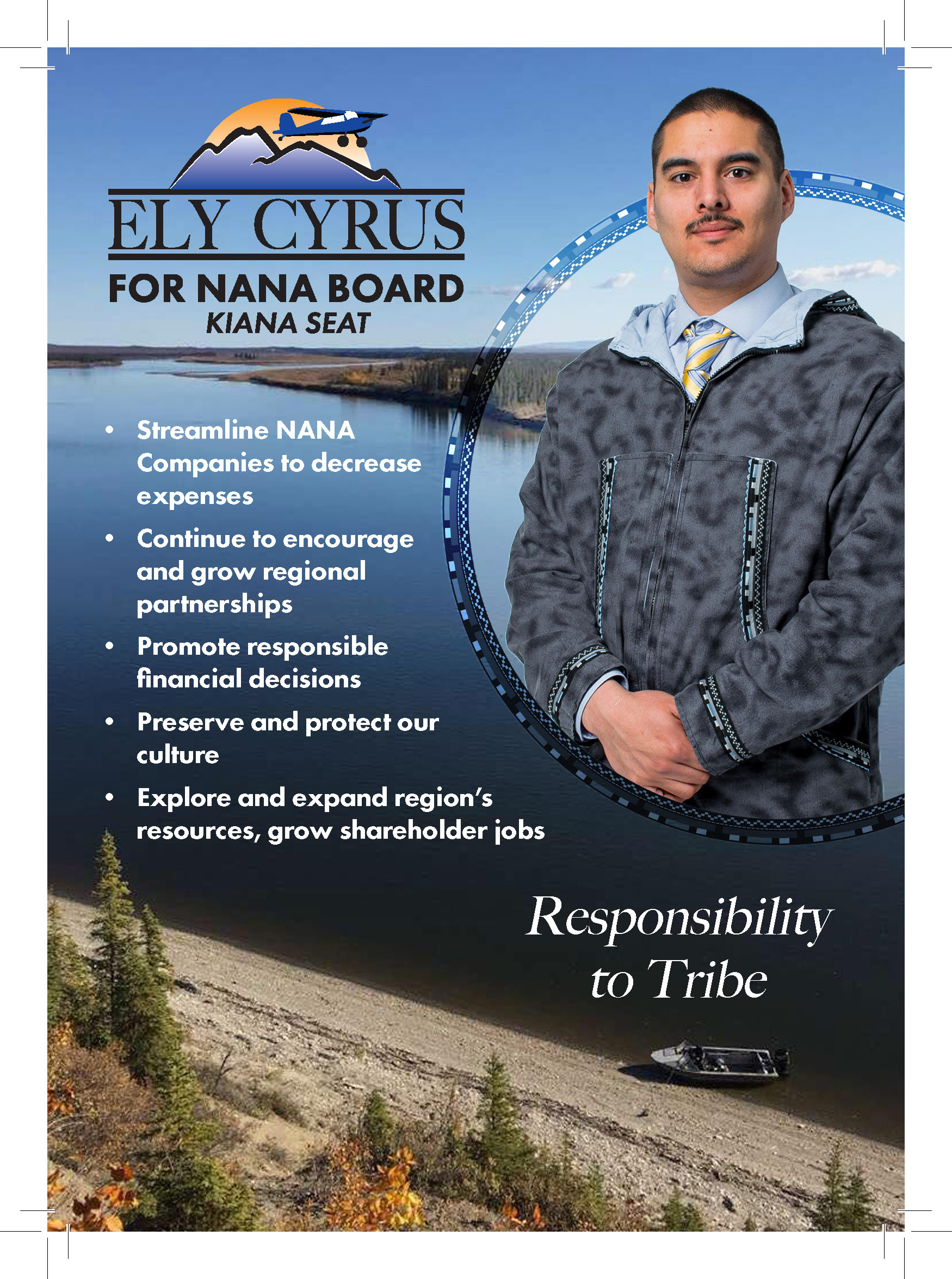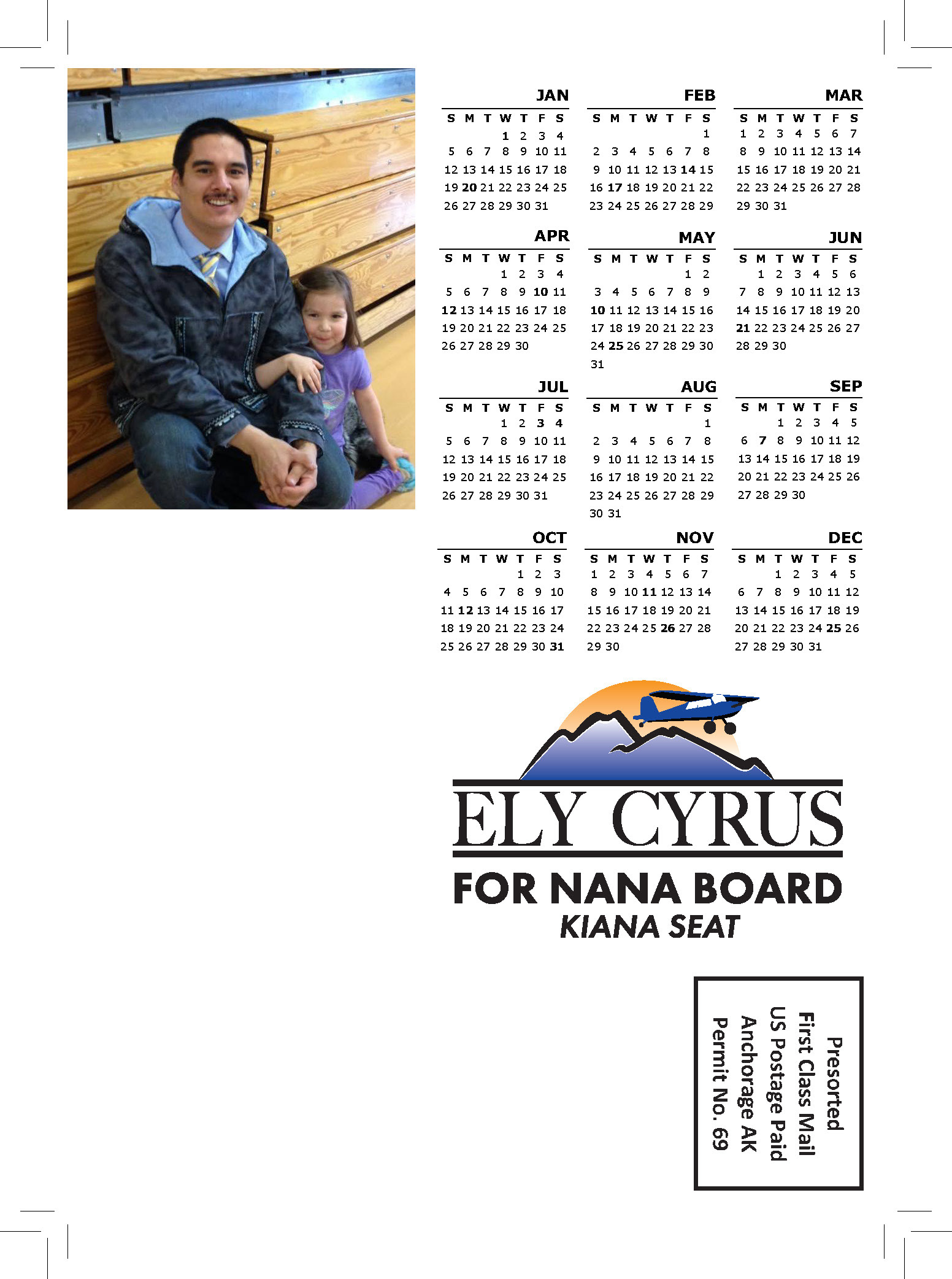 __________________________________________

I worked with Ely Cyrus on a logo and newsprint advertisement for the local House elections of District 40 in Alaska. I used Illustrator for his logo and background patterns, Photoshop for the background and portrait cropping/touch-ups, and InDesign to create the rest of the advertisement. 
Ely reached out to me after the first designer couldn't quite get the logo right for him. He was provided with about 4 original designs that were too cluttered for his liking and the text didn't fit with the rest of the logo. I talked with Ely about his campaign identity and immediately envisioned the imagery to the right.
Ely was very pleased with the first proof of all items. He has returned for the design of another election logo and postcard, which will be uploaded to this portfolio upon approval.